Posts for tag: teeth whitening
By Blackwood Orthodontics
October 11, 2019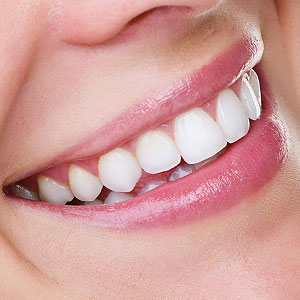 Getting a smile upgrade doesn't necessarily require extensive dental work. You might be able to change your appearance for the better with teeth whitening.
This technique employs a bleaching solution that brightens dull enamel, the outermost layer of teeth. It isn't a permanent fix, but if cared for properly your brighter smile could last two years or more.
Here's what you need to know about this proven smile brightener.
Know your options. Enamel whitening is usually obtained in one of three ways: a dentist performing the procedure in-office; at home using custom trays created by a dentist; or at home with an over-the-counter whitening product. The in-office option is the most expensive—but since dentists use a stronger bleaching solution, your brighter tint may last longer and dentists can control the degree of whiteness better.
Know your preferences. That last point is important if you're looking for a particular look. Teeth whitening can give you a dazzling "Hollywood" smile or one that's a bit more subtle. It all depends on your lifestyle and personal preferences. Because of their advanced techniques and equipment, you may have better chances getting the look you want from your dentist rather than by doing it yourself.
Know your limitations. This type of teeth whitening won't work if the staining originates within the teeth—for that you'll need an invasive procedure only a dentist can perform. You'll also want to be careful with any whitening if you have dental work like crowns, veneers or fillings: the bleaching solution won't alter these materials' color, which could make them stand out beside whitened natural teeth. And if you have diseased teeth and gums, those need to be treated first before any cosmetic procedures like whitening.
Teeth whitening is a great way to take years off a smile. Even if you plan to whiten your teeth at home see your dentist first for a complete examination and helpful tips on products and techniques.
If you would like more information on teeth whitening, please contact us or schedule an appointment for a consultation. You can also learn more about this topic by reading the Dear Doctor magazine article "Important Teeth Whitening Question…Answered!"
By Blackwood Orthodontics
March 15, 2019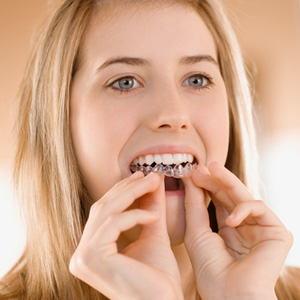 Do-it-yourself (DIY) whitening kits are a popular option for restoring a healthy shine to stained and dulled teeth. They're relatively safe and generally live up to their packaging claims.
But a home kit might not always be your best option. Here are 4 reasons why DIY whitening might not be right for you.
You're on the early side of your teen years. Tooth whitening at home is quite popular with teenagers. For older teens it doesn't really pose a dental risk as long as you use the product appropriately (more on that in a moment). However, the immature enamel of younger teens' permanent teeth is still developing and can be vulnerable to damage by whitening processes.
You don't follow instructions well. Not to say you have this particular character quirk — but if you do you may run into trouble with DIY whitening. Home kits are safe if you follow their instructions carefully. If you use them to excess as one 13-year old boy was reported to have done, you could severely (and permanently) erode your teeth's protective enamel.
Your teeth are in need of dental work. Tooth whitening can't fix everything that may be contributing to an unattractive smile. It's always better to have issues like dental disease or chipped teeth addressed first before whitening. And, if your tooth discoloration originates from inside your tooth, a whitening kit won't help — they're only designed for staining on the enamel's outside surface. You'll need a special dental procedure to whiten internal (or intrinsic) tooth staining.
You want to control the amount of brightness. Home kits don't have the level of fine-tuning that a clinical procedure can achieve. While the bleaching agent in a professional whitening solution is much stronger than a home kit, your dentist is trained in techniques that can vary the amount of bleaching, from a softer white to dazzling "Hollywood" bright. And clinical whitening usually takes fewer sessions and may last longer than a home kit.
If you're interested in teeth whitening, see your dentist for a dental examination first before purchasing a DIY kit. Even if you decide to do it yourself, your dentist can give you buying advice for whitening kits, as well as how-to tips.
If you would like more information on tooth whitening, please contact us or schedule an appointment for a consultation. You can also learn more about this topic by reading the Dear Doctor magazine article "Tooth Whitening Safety Tips."
By Blackwood Orthodontics
March 02, 2018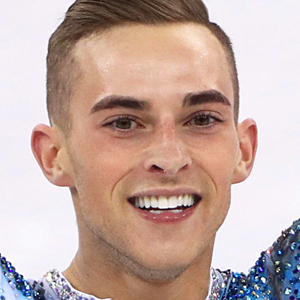 Team USA figure skater Adam Rippon became one of the breakout stars of the 2018 Winter Olympic Games in South Korea last month. But it wasn't just his acrobatics on the ice that dazzled—it was also his bright smile. As it turns out, the 28-year-old skater had prepared for his big moment on the world stage not only by practicing his jumps…but also by whitening his teeth.
Teeth whitening is a great way to prepare for a special day: a wedding, graduation or any time you want to look your best. Compared to many other cosmetic dental treatments, teeth whitening is less expensive and takes fewer office visits to achieve noticeable results.  It all starts with a dental exam, where we will make sure your tooth discoloration is not the result of an underlying dental issue that needs treatment. We can also give you a better idea of what kind of results you can expect from various bleaching methods.
Professional in-office whitening treatments offer the fastest and most dramatic results. Using concentrated bleaching solutions, it's often possible to lighten teeth up to 10 shades in a single hour! Yet we always take care to protect the sensitive soft tissues of your mouth (gums, lips, etc.) from the powerful bleaching solutions.
We can also prepare a take-home kit that will allow you to achieve similar results at home, though the process will take longer (usually a few weeks). We will provide you with bleaching trays that are custom-made from a model of your mouth for a precise fit, along with bleaching gel to use at home. What's great about the trays is that you can give yourself a touchup treatment months (or even years) later by getting another tube of bleach from the dental office.
If you have questions about teeth whitening, please contact us or schedule an appointment for a consultation. You can also learn more by reading the Dear Doctor magazine article "Important Teeth Whitening Questions Answered."