Posts for: March, 2018
By Blackwood Orthodontics
March 17, 2018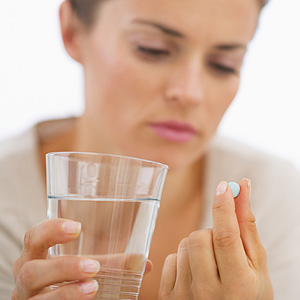 It's hard to imagine, but little more than a century ago today's "minor" bacterial and viral infections were often deadly. This changed with the advent of antibiotics, drugs which kill disease-causing microbes. Decades after the development of penicillin and similar antibiotics, we routinely rely on them for treating infection. They're quite prominent in dental care in treating advanced forms of periodontal (gum) disease or reducing bacteria that cause tooth decay.
But the age of antibiotics may be in danger: their overuse in medicine and the food industry has led to the rise of resistant microbial strains — "superbugs" — that no longer respond to first line antibiotics or, in some cases, to second or third line drugs. The U.S. Center for Disease Control (CDC) estimates more than two million people annually will contract one of these superbugs of which more than 20,000 will die. If current practices continue, the growth of resistant strains (as well as allergic reactions among users of antibiotics) will increase. The answer is a more modified use of antibiotics.
For healthcare providers, this means adopting new protocols in which we attempt to prescribe antibiotics that specifically target an identified microbe (which we've determined through more rigorous diagnostic testing), and in limited amounts. We must also rein in the practice of antibiotic use in the food industry, routinely administered to livestock to prevent disease or to enhance growth. Many countries, including the U.S., are now moving toward a more limited practice in which only animals that are demonstrably sick receive antibiotics. This will limit their release into the greater environment, which is a contributing factor to growing microbial resistance.
Patients also play a role in the better use of antibiotics. We must first change the perception that antibiotics are a "cure-all" — the answer to every illness. It's also important for patients who've been prescribed antibiotics to complete the course of treatment, even if after a day or two they feel better; stopping antibiotic treatment prematurely increases the chances targeted microbes develop a resistance to that particular drug.
Altering our perception and use of antibiotics will require a tremendous effort for all of society. But making these changes will help ensure antibiotics continue to serve humanity as an important health benefit well into the future.
If you would like more information on the role of antibiotics in dentistry, please contact us or schedule an appointment for a consultation.
By Blackwood Orthodontics
March 02, 2018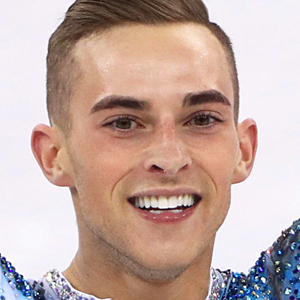 Team USA figure skater Adam Rippon became one of the breakout stars of the 2018 Winter Olympic Games in South Korea last month. But it wasn't just his acrobatics on the ice that dazzled—it was also his bright smile. As it turns out, the 28-year-old skater had prepared for his big moment on the world stage not only by practicing his jumps…but also by whitening his teeth.
Teeth whitening is a great way to prepare for a special day: a wedding, graduation or any time you want to look your best. Compared to many other cosmetic dental treatments, teeth whitening is less expensive and takes fewer office visits to achieve noticeable results.  It all starts with a dental exam, where we will make sure your tooth discoloration is not the result of an underlying dental issue that needs treatment. We can also give you a better idea of what kind of results you can expect from various bleaching methods.
Professional in-office whitening treatments offer the fastest and most dramatic results. Using concentrated bleaching solutions, it's often possible to lighten teeth up to 10 shades in a single hour! Yet we always take care to protect the sensitive soft tissues of your mouth (gums, lips, etc.) from the powerful bleaching solutions.
We can also prepare a take-home kit that will allow you to achieve similar results at home, though the process will take longer (usually a few weeks). We will provide you with bleaching trays that are custom-made from a model of your mouth for a precise fit, along with bleaching gel to use at home. What's great about the trays is that you can give yourself a touchup treatment months (or even years) later by getting another tube of bleach from the dental office.
If you have questions about teeth whitening, please contact us or schedule an appointment for a consultation. You can also learn more by reading the Dear Doctor magazine article "Important Teeth Whitening Questions Answered."